Welcome to Fleetwood Town Council
We are the local Parish Council for Fleetwood, Lancashire. A beautiful seaside town on the Fylde Coast with amazing views across Morcambe and the Lakeland Hills. A panoramic view across Morcambe Bay that takes in Walney Island, the Lakeland Hills, Heysham, Barrow in Furness, Flookborough, Grange over Sands and Lancaster. You can visit Knott End on Sea by catching the Fleetwood Ferry, 'Wyre Rose' that crosses the River Wyre on a daily basis with weather and tides permitting. We also hold a maritime and fishing heritage of which we are incredibly proud.
Fleetwood Town Council's elected and co-opted members represent each ward within Fleetwood and as a corporate body, are responsible for a budget which is used to provide grants to local organisations, fund projects to improve the infrastructure of the community and to support the town's heritage. We also help fund many other events and projects through our Grant Aid scheme and hope to continue long into the future.
We are still working with Fleetwood Back on Track and the PWRS in getting our rail link up and running again and following endless campaigning by ourselves and our local MP, £100,000 towards a feasibility study was granted.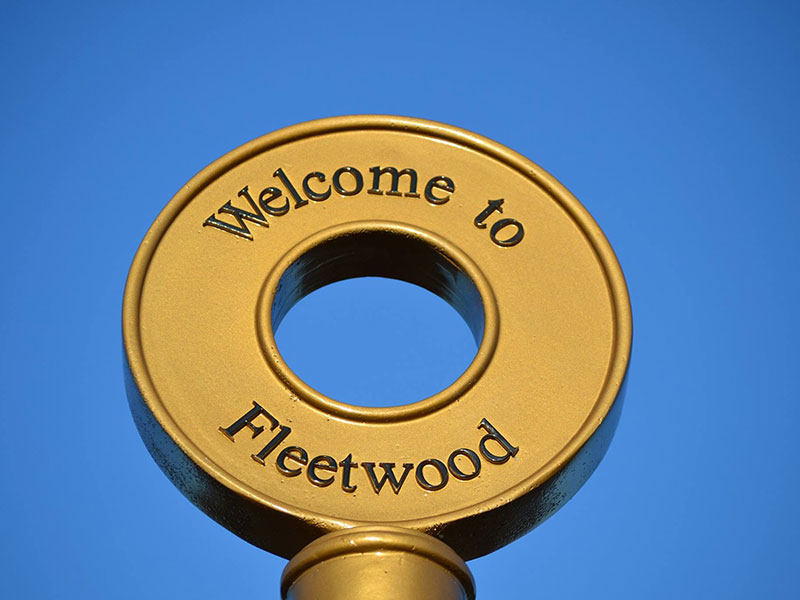 We have plenty of local businesses showcasing their wares and talents in our Town Centre and at the Esplanade and additionally, there is an abundance of free parking which you can find by clicking here.
If you are hoping to visit our beautiful town, you can find some fantastic activities to do and places to visit by clicking here.
Fleetwood Marsh Park Nature Reserve is a sight to behold and hosts visitors such as photographers and nature enthusiasts due to the amazing walk and scenery. Read up on our beautiful Nature Reserve here.
All of us at Fleetwood Town Council, hope you enjoy your time here. If there is anything at all that we can assist you with, please do not hesitate to contact us by using the 'Contact Us' section on our website.
A Message From Our Chair
Hi All!
My name is Cheryl Raynor and I am the Chairman for Fleetwood Town Council and one of your Rossall Ward representatives. I have been one of your local Parish Councillors since 2016 and I am delighted to represent our constituents and additionally, to have been elected as Chairman in 2021. I will continue to work hard and strive to achieve the best for our town throughout my term at Fleetwood Town Council.
Further to being Chairman,
I am also a member of the Fleetwood Festive Lights Committee, planning, preparing and fundraising to ensure that Fleetwood looks beautiful and shines brightly over the Festive Period.
I have taken over as Chairman on the Fleetwood in Bloom Committee, for our entry into the RHS Britain in Bloom to recommence in 2024
I am on the Allotments Committee. Fleetwood Town Council have an allotments site at Larkholme Avenue - to be placed on the waiting list, please contact our Community Engagement and Development Officer, Lauren Harrison at:

[email protected]

I am on the Employment Working Group, the Media Working Group, the Precept Working Party and the Grievance Panel
Outside of our Parish Council,
I am a Trustee for the Fleetwood Beach Wheelchairs Committee. Last year, we won the Lancashire Tourism Award for Accessibility and Inclusivity and then went on to win Bronze in the Visit England Awards for Excellence in Accessibility and Inclusivity
I am a member of the Back on Track team which works in the hope to bring our railway back to Fleetwood
I am also a Wyre Borough Councillor and on the Wyre Area Committee
I am a Fleetwood Shop-Watch Scheme representative
2022 saw Fleetwood Town Council's involvement in many initiatives and events that I have been proud of – we again, partnered with Fleetwood YMCA to bring free swimming for all children in the FY7 area between the ages of 0-17 years. We worked with Fylde Coast Women's Aid doing collections for women and children in our local refuges, we continued to support local community initiatives with our Grant Aid Scheme and moreover, have hosted, along with Fleetwood Rotary Club, Her Majesty's Platinum Jubilee Event in the Marine Hall Gardens which saw a turnout of over 3000 residents.
This year, we hosted Fleetwood's celebration for the Coronation of King Charles lll with a free to attend public event at the Marine Hall Gardens – displaying a big screen to live stream for the entirety of the Coronation amongst providing many fun filled, family activities; including a fairground, carnival stalls, children's entertainers and mascots, a gaming bus, arts and crafts and not forgetting the all important food stalls.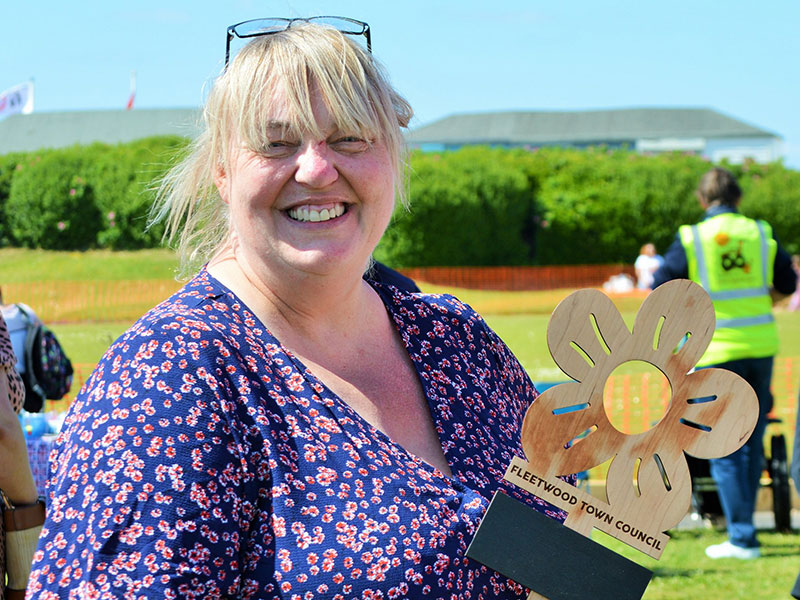 2023 has already seen us run the weekly Warm Hub at Fleetwood Fire Station, a wonderful initiative providing a safe space and warm beverages and meals for those in need of the service. The Warm Hub was that successful, there was a demand for the group to be held throughout the year – our members have made friends and thoroughly enjoy their weekly sessions. We attended the 'Say No to Loneliness' event hosted by Healthier Fleetwood at the Marine Hall and furthermore, I was honoured to attend the naming ceremony of Fleetwood RNLI's new lifeboat, Harbet. We look forward to attending RNLI Day on the 15th of July, Tram Sunday on the 16th of July and at all other community events throughout the year.
I am always happy to help – if you have any questions for me, please email me at [email protected].
Onward.
Contact Us