The annual 'Festive Lights Lantern Parade and Switch-On Event' is organised each year by Fleetwood Town Council's 'Festive Lights' Committee' which consists of a group of volunteers who are passionate about making Fleetwood festively fabulous throughout the Christmas season.
This fantastic community event engages with individuals of all ages; inviting families, residents and community groups to partake in the Lantern Parade which follows behind the illuminated favourite – the strikingly impressive Fisherman's Friend tram, along with the Fleetwood Old Boys' Band.
The children of the parade joyfully showcase their beautifully created lanterns which have been made in workshops both at their schools and community events and the lanterns shine brightly along the entirety of the parade route.
The Lantern Parade concludes with the Switch-On Event at which you can see local performers entertain the crowds. Local school children are always involved at the event singing beautiful Christmas carols.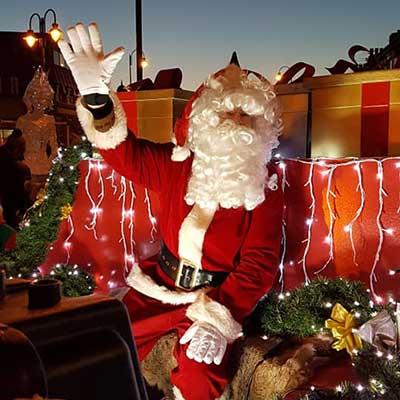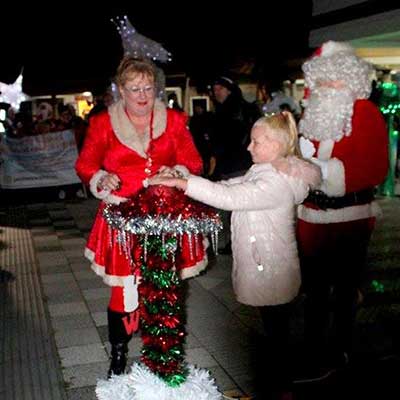 Supported by Fleetwood Town Council, the committee work actively with local businesses and key stakeholders to organise fundraising activities and events to help fund our beautiful displays. Our previous fund raisers have included Race Night, Quiz Night and the Christmas Ball – please keep an eye on our website and social media for advertisement of such events and where you can obtain tickets.
Our spectacular displays around Fleetwood include magnificent Christmas trees, festive lamp post decorations along Lord Street, Poulton Street and North Albert Street and additionally, the beautiful festoons that decorate the trees alongside the tram stop at Ash Street, the Mount Pavilion and the Pocket Park.
If wish to support the Festive Lights Fundraising events in any way, please email our Community Engagement and Development Officer, Lauren Harrison at: [email protected] or alternatively, you can apply in writing to:
Lauren Harrison (CEDO)
122 Poulton Road
Fleetwood
Lancashire
FY7 7AR
Contact Us