Big Christmas Wear Collection
This year, we are hoping to launch our Big Christmas Wear Collection to provide a free anonymous rental service for festive wear for the children attending our schools for Christmas Jumper Day. The run up to Christmas can be extremely expensive – especially for an item of festive wear to be worn once or twice then put in the wardrobe for the rest of the year. Christmas jumpers and other festive wear are often transported to landfill due to the lack of demand for consumers post-Christmas.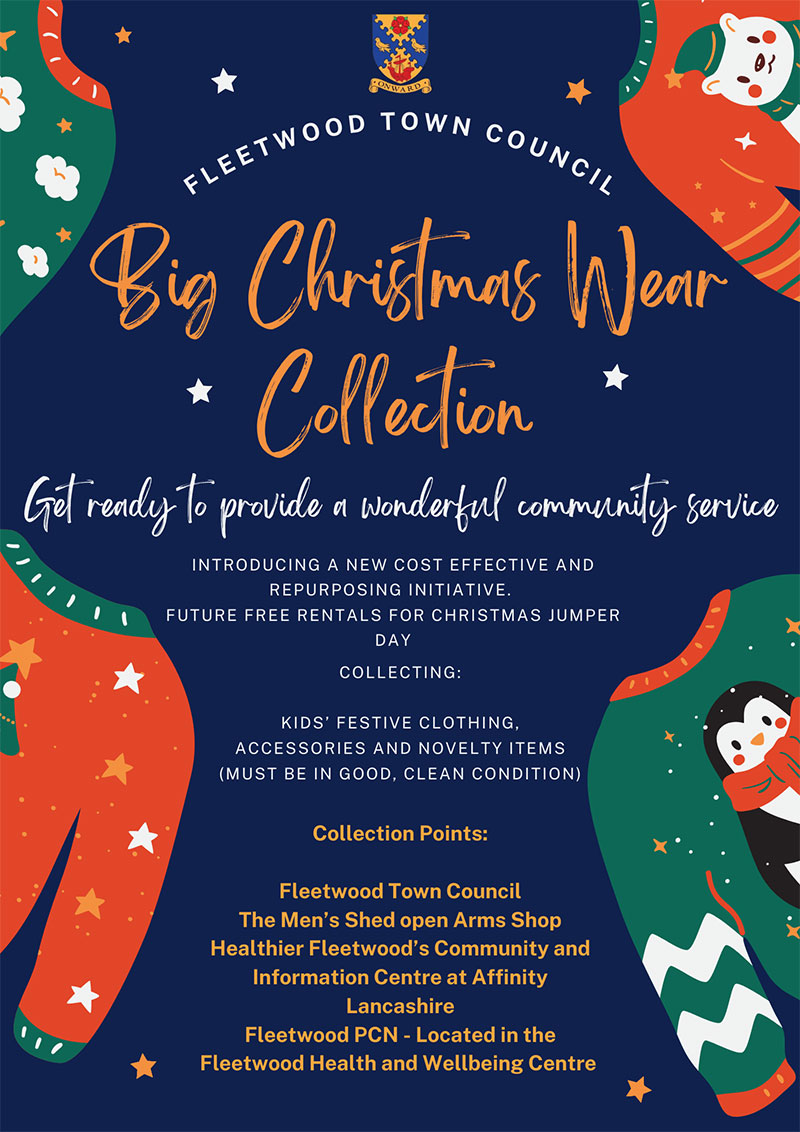 We are proposing to store all festive wear and accessories here at Fleetwood Town Council and to rent them out free of charge to our school children. They will be in good, clean condition.
If you can donate Christmas wear from the ages of 4 to 18 and drop off at Fleetwood Town Council's offices, please contact our Junior Office Administrator, Leah Bennett at [email protected]
Our current collection points include:
The Men's Shed Open Arms Shop
Lancashire PCN (Located in the Fleetwood Health and Wellbeing Centre)
Healthier Fleetwood's Community and Information Centre at Affinity Shopping Outlet
Fylde Coast Women's Aid
We have paired with Fylde Coast Women's Aid (FCWA) to be the donation drop off point for the following items:
Toiletries
Towels
Sanitary items
Ladies' and Children's pyjamas – all sizes and in good, clean condition
New ladies' and children's underwear – all sizes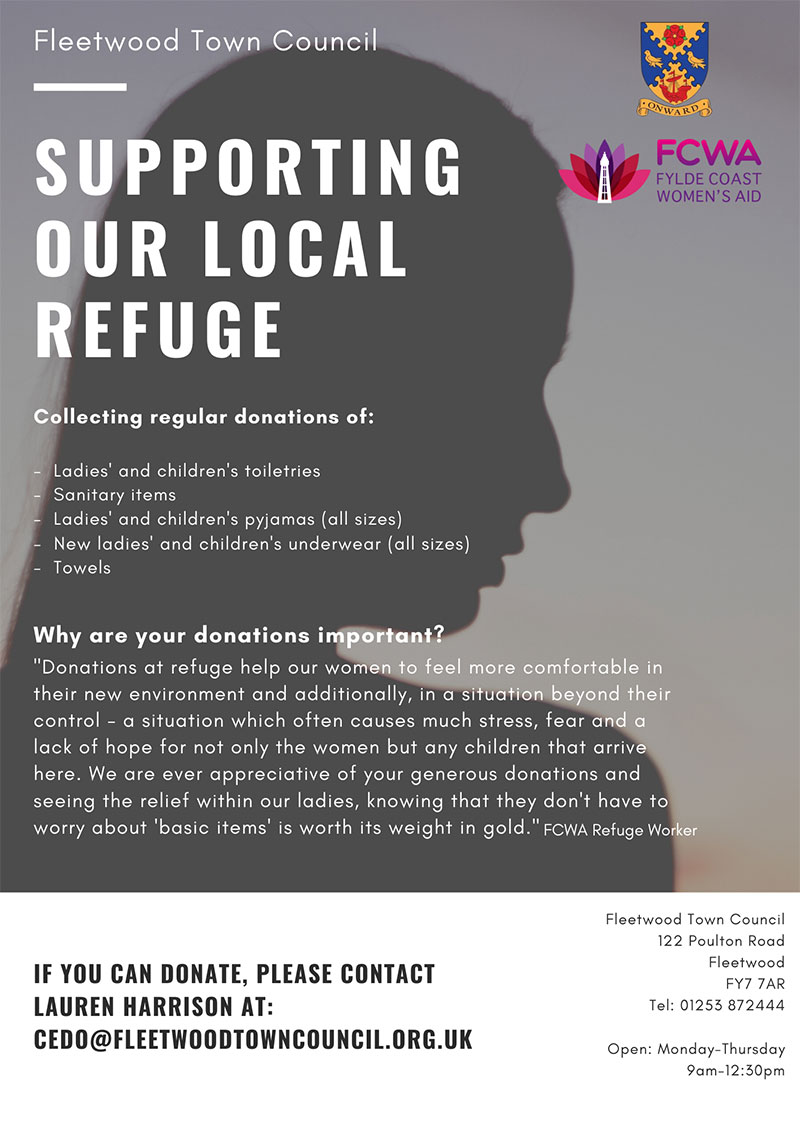 If you are able to donate items, please contact our Junior Office Administrator, Leah Bennett at: [email protected] to arrange to come to the office.
We will also be assisting with emergency and crisis collections, so please keep your eyes peeled for any announcements.
Contact Us