Fleetwood Town Council are delighted to have paired with Fleetwood YMCA to provide free swimming for all children within Fleetwood aged between 0 – 17 years of age. There are many benefits to our young people being familiar with the water with Fleetwood being a seaside resort. It promotes water safety and awareness, fitness and health and last but certainly not least – fun! You can apply for your child's free swimming by visiting their website.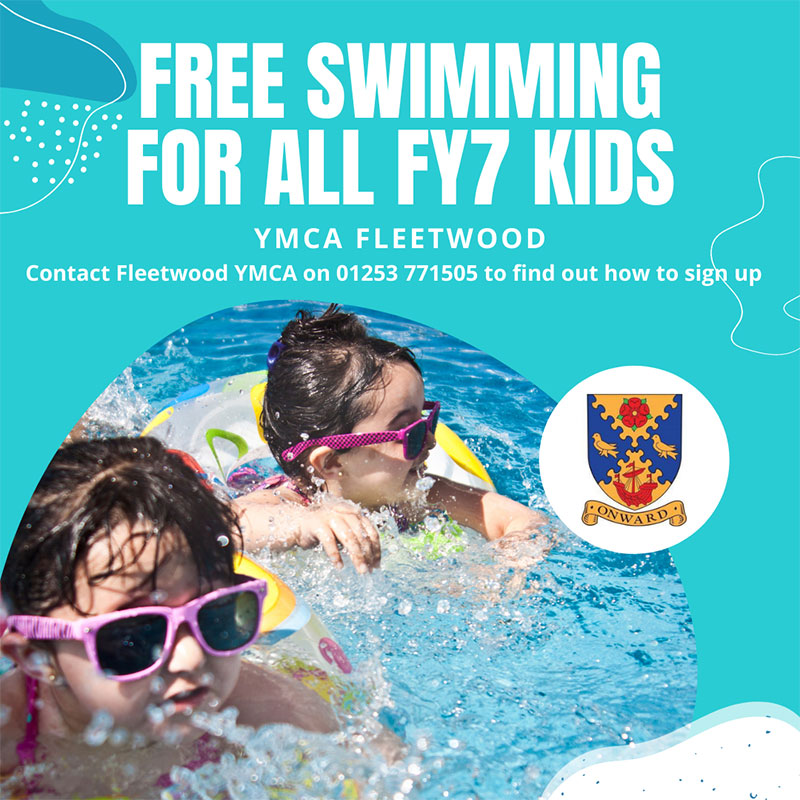 Please complete the following:
Select 'Fleetwood'
Enter your child's details
Select 'Promotional Memberships'
Select 'FY7 Free Swim Pass'
Select 'Next'
And you're all set! If you encounter any issues, you can visit the YMCA in person or call them on 01253 771505. Happy swimming!
Contact Us